New Regulations On Onshore Loans In Viet Nam 2023
On 28 June 2023, The State Bank of Vietnam ("SBV") issued Circular No. 06/2023/TT-NHNN ("Circular 06") amending several provisions of Circular No. 39/2016/TT-NHNN of the SBV dated 30 December 2016 ("Circular 39") on lending activities of onshore credit institutions and foreign bank branches to customers. Circular 06 will take effect on 01 September 2023.
Table of contents:
In More Detail
Additional prohibited lending purposes
- To deposit accounts.
- To contribute, purchase, or transfer in limited liabilities companies or partnerships or Joint-stock company that is not yet listed on the securities market or registered for trading on the Upcom system
- To contribute capital under capital contribution agreements, investment cooperation agreements, or business cooperation contracts to implement investment projects that do not satisfy conditions for commercial operation at the lending decision date.
- To make the financial reimbursement, except for those meeting the following conditions:
a) The customer has used their own funds to pay costs incurred from their business project for a period of fewer than 12 months by the time of the grant of the lending decision by the credit institution;
b) Costs paid using the customer's funds for executing a business project are costs to be covered using the fund borrowed from the credit institution under the plan to use borrowed funds submitted to the credit institution when applying for a medium-term or long-term loan for executing that business project.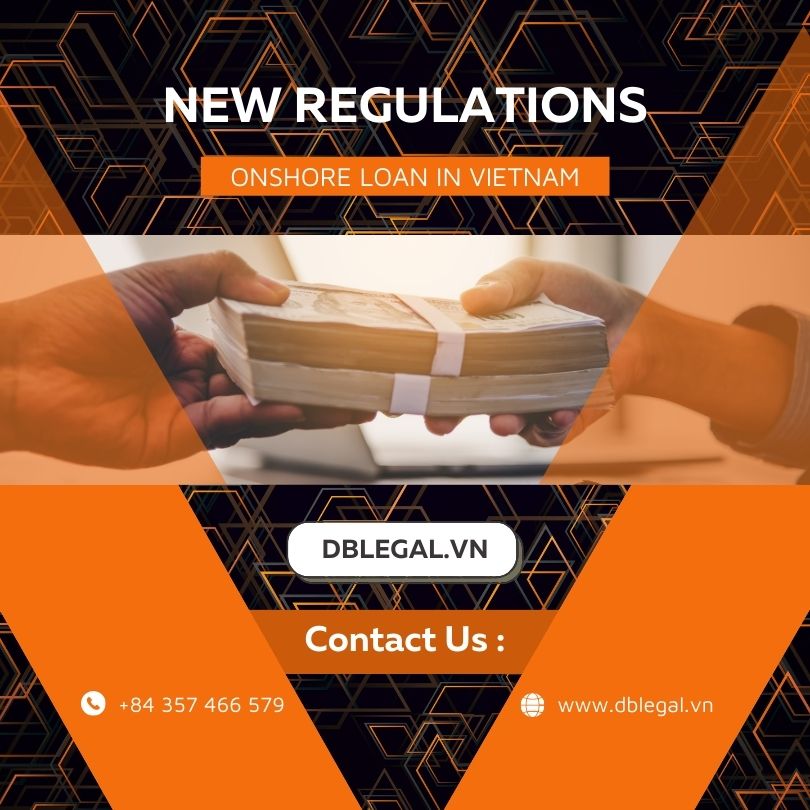 Lending via electronic channels
General principles
1. Credit institutions shall adopt the digital lending method in a manner that is appropriate to their business conditions and loan features, and ensures the security, safety, and protection of data messages as well as the confidentiality of information in accordance with regulations of laws on anti-money laundering and electronic transactions, SBV's risk management guidelines and other relevant law provisions.
2. The information system used for carrying out digital lending activities must satisfy level-3 or higher-level information system security requirements laid down in the Government's regulations on the security of information systems by classification and SBV's regulations on the security of information systems in banking operations.
3. Credit institutions shall store and manage information and data in accordance with regulations of law; information and data must be stored safely, kept confidential, duly backed up, and have their adequacy and integrity ensured to facilitate access or use, where necessary, or to serve the inspection, verification, and resolution of trace requests, complaints or disputes, or to be provided at the request of competent authorities.
4. Each credit institution shall decide to adopt measures, forms, and technologies for carrying outing digital lending activities, accept all risks that may arise from digital lending, and must meet the following minimum requirements:
a) It has adopted solutions and technologies for ensuring the accuracy, confidentiality, and safety during the collection, use, and verification of information and data;
b) It has adopted measures for examining, checking, updating, and verifying information and data; measures for preventing acts of forging, intervening, and falsifying information and data;
c) It has developed measures for monitoring, identifying, measuring, and controlling risks; risk treatment methods;
d) It has assigned responsibilities to each individual or department for the performance of digital lending activities and risk management and control.
5. Credit institutions shall consider deciding to carry out digital lending activities as prescribed in Section 3 of this Circular. Relevant provisions of this Circular shall apply to other digital lending-related contents which are not mentioned in Section 3 of this Circular.
Lending cap
When there is a demand for a loan, a customer must send a credit institution documents/data evidencing its eligibility for such loan as prescribed in Article 7 of Circular 06, and others as referred to in the credit institution's instructions
Lending documents
1. The credit institution shall create loan dossiers in the form of data messages in conformity with regulations of the archives law, law on electronic transactions, and relevant laws. Such a loan dossier includes:
a) Loan agreement;
b) Report on the customer's actual financial status;
c) Lending decision which bears the electronic signature of the authorized signatory; if the decision is collectively made, the minutes recording that decision ratification must be included;
d) Customer identification information and data (if any); information and data arising during the use of the loan which relates to the loan agreement under the credit institution's instructions.
2. The credit institution must retain all loan dossiers for a duration prescribed by law.
For more information: Our Vietnamese social page or English social page
Call Us:
Local Office Numbers:
Hotline/Whatsapp/Zalo:
+84 357 466 579
Email:
contact@dblegal.vn