SETTING UP A BUSINESS IN HOI AN
Hoi An – Quang Nam is an attractive destination not only for tourism but also for business. Returning the old days, Hoi An used to be the well-known trading port and commercial center for foreigner (especially Japanese and Chinese) to make their trade in Central Viet Nam and the Indochina countries because of its golden location. Today, after Hoi An was certified as World Heritage Site, It becomes the popular place for people in the world to visit and doing a business. Then, setting up an enterprise in Hoi An city, Quang Nam is easy or difficult? What are requirements?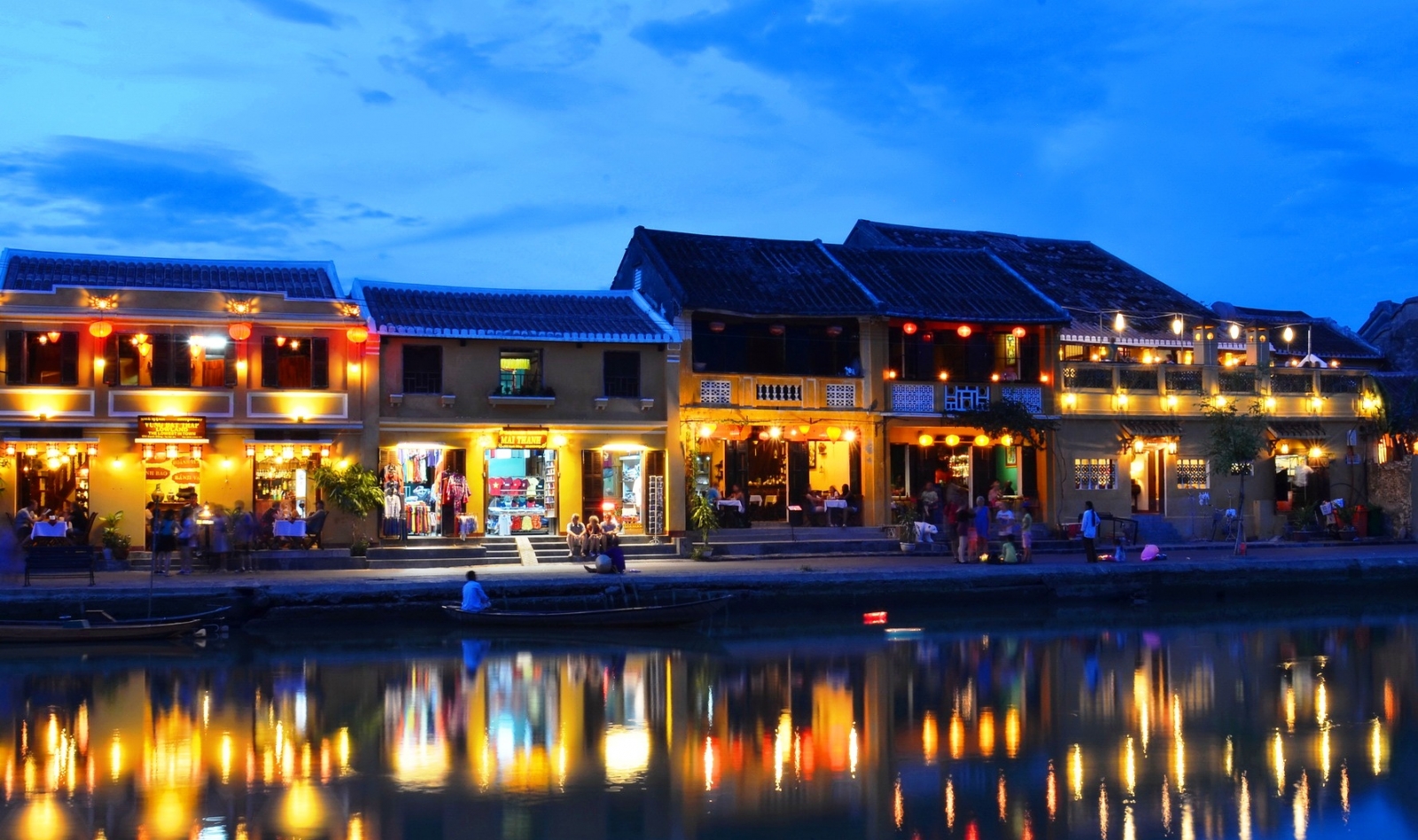 The view in Hoai River, Hoian ancient town, Vietnam
Firstly, the investors need to choose what kind of a business in Hoi An. They should note that they cannot trade in activities which are banned by Vietnamese Law. Furthermore, regarding the conditional business lines, the investors must satisfy certain requirements to get the Certificate of Investment Registration and Certificate of Business Registration. For non – conditional business lines, they have freedom to do business after fulfilling all documents requested.
Secondly, regarding the registration of company's name, the enterprise must not use a name that is already used buy another company or easily confused with another enterprise's name that is already registered on National Enterprise Registration Database. For example, your future name of company is A, but A have been named by other company, then the investor can not use "A" for their company.
Thirdly, the investors should find the location where their company will be situated. The price of renting house in Hoi An have increased in the recent period of time especially in the old town. Therefore, depending on what kind of the business, the foreign should consider carefully in finding the location before registration their business in the competent authority.
Fourthly, the majority of Hoi An's population is under 25 years of age and be trained or skilled (with elementary qualifications and higher). They are good at English for four skills speaking, reading, writing and listening. Then, it is one of the best conditions for the foreigners in opening a business in Hoi An. They may not worry about the labor and can concentrate to train and coach this local labor for their job.
And last but not least, the local government is reducing the barrier of administrative systems in recent years. It is the great effort to attract more and more investment in Hoi An, Quang Nam. However, there are still the difficult for the foreigners in making a business that It need more time for changing and adjustment. In realty, a lot of foreigner in Hoi An is doing their job under the local people and it will have potential risks that affect to them.
For more information: Our Vietnamese social page or English social page
Call Us: