Setting up Business In Da Nang, Viet Nam
Da Nang is an ideal place for investment in Central of Viet Nam. For this article, DBLegal - Law Firm In Da Nang will introduce step by step guide for investment in Da Nang, Viet Nam.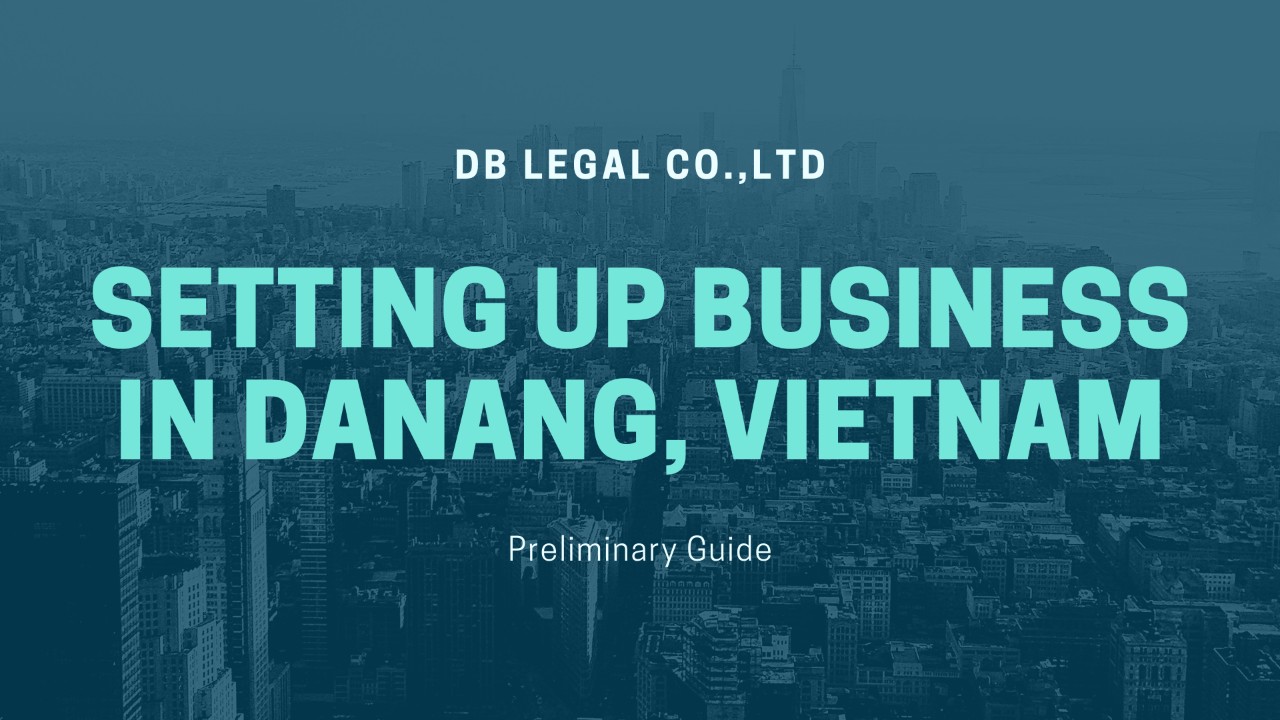 Step 1: Choosing the location where the company will operate.
Step 2: Choosing the appropriate forms of enterprise such as a limited liability company, joint stock company, Representative Office, Branch.
Step 3: Apply for Certificate of Investment Registration
investors submit the project to the Business Registration office of the province or city or the management board of an industrial zone, an export processing zone or a high-tech zone for the approval.
Step 4: Apply for the Certificate of Business Registration
After obtaining the investment registration certificate, the investor submit the application for enterprise registration certificate to the enterprise registration office within 3 days.
Regarding the conditional business lines, Investors must apply certificate of business qualification, practicing certificates, professional liability insurance, legal capital requirements, etc. before conducting business in Vietnam.
Step 5: Publish the content of the business registration
After being granted the certificate of enterprise registration, the investor shall disclose information about the enterprise on the national enterprise registration portal within 30 days, including the following information:
Business lines;
List of founding shareholders and shareholders being foreign investors for joint-stock companies.
Step 5: Registered business stamp and notice of the usage of stamp:
The enterprise has the right to decide on the form, quantity and contents of the stamp of the enterprise. After having stamp made, investors submit notices on use of stamp forms to the Investment registration agency.
Step 7: Open bank account:
There are two types of bank accounts that the investors need to open: (i) the investment capital account to receive the investment amount and (ii) the transaction account for conducting daily transactions in Vietnam.
"DB Legal is a full legal service law firm in Da Nang, Viet Nam. Our Lawyers bring enormous legal experience for both local and foreign parties in Central Viet Nam, mainly areas in Da Nang, Hoi An, Nha Trang, Hue, Quy Nhon ,etc.
For more information: Our Vietnamese social page or English social page
Call Us: