Marriage Registration
Family Lawyers in Danang, Hoian, Hue
Foreigners may face complex legal frameworks in marriage registration in Vietnam. It is because there are much more differences in the act of legislation of countries. Therefore, it is necessary to have lawyers in order that you can complete the procedures effectively and time-saving. Our Marriage Lawyers in DBLegal are committed to providing our clients with the best possible service and ensuring that service is tailored to meet the client's needs.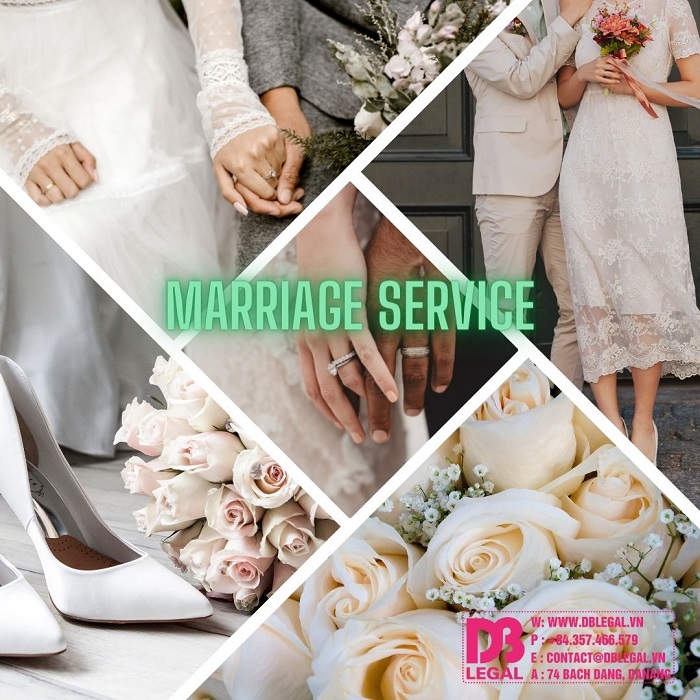 In Vietnam, it is important to be fully aware of the changing law regularly including Marriage and Family Law, and our marriage Lawyers always to keeping up with these changes since marriage and divorce is one of the main areas of our Law Firm. At DBLegal, we offer professional and reliable assistance with the Marriage Registration process in Vietnam for Vietnamese and/or foreign citizens. Our service package includes the following:
- Reviewing and drafting prenuptial agreement;
- Preparation of Affirmation of Freedom to Marry.
- Translation of the Affirmation of Freedom to Marry into Vietnamese
- Legalization of your documents at the Ministry of Foreign affairs.
- Preparation of documents for the marriage registration at the District Office.
- Accompanying you during the registration of your marriage
- Translation of your Marriage Certificate & Addendum into English at the Ministry of Foreign Affairs.
- Mailing of the legalized translated documents to you.
Conditions for getting married in Vietnam:
a /The man is full 20 years or older, the woman is full 18 years or older;
b/ The marriage is voluntarily decided by the man and woman;
c/ The man and woman do not lose the civil act capacity;
d/ The marriage does not fall into one of the cases prescribed at Points a, b, c and d, Clause 2, Article 5 of Law on Marriage and Family.
Besides, the foreigners must to comply with his/her country's law on marriage conditions.
The procedures of marriage registration includes 5 main steps:
-The foreigners submit the application of the marriage registration in the People's Committees of districts;
-Committee division of Justice assess and verify;
-Interview (some particular situations);
-If the application meets all the conditions, the president of People's Committee of district sign the original of marriage license;
-Granting marriage licenses.
It will take at least 13 working days to get the certificate of marriage registration in Vietnam.
"DB Legal is a full legal service law firm based in Da Nang, Viet Nam. We bring enormous legal experience for both local and foreign parties in Central Viet Nam, mainly areas in Da Nang, Hoi An, Hue, etc.
For more information: Our Vietnamese social page or English social page
Call Us: