Dialogue at the forum to attract foreign investment in Ho Chi Minh City
To welcome the investment wave in the new context, Ho Chi Minh City needs to prepare human resources to meet the quality and quantity requirements for many fields and continue to invest in developing modern, synchronous technical and social infrastructure to attract foreign investment
Over the past, foreign investment in Vietnam has continuously grown, and even when the world is significantly affected by the COVID-19 pandemic, the investment activities of investors in Vietnam have not decreased in size, efficiency, and quality.
Specifically, according to statistics from the Foreign Investment Department, Ministry of Planning and Investment, in the first eight months of 2022, foreign investors "poured" nearly 16.8 billion USD into Vietnam. This is a good sign and shows that Vietnam is still maintaining its position as a reliable investment location.
As a critical economic region of the country, Ho Chi Minh City's economic locomotive has always been a land of large investors, with investment capital flowing in strongly year by year.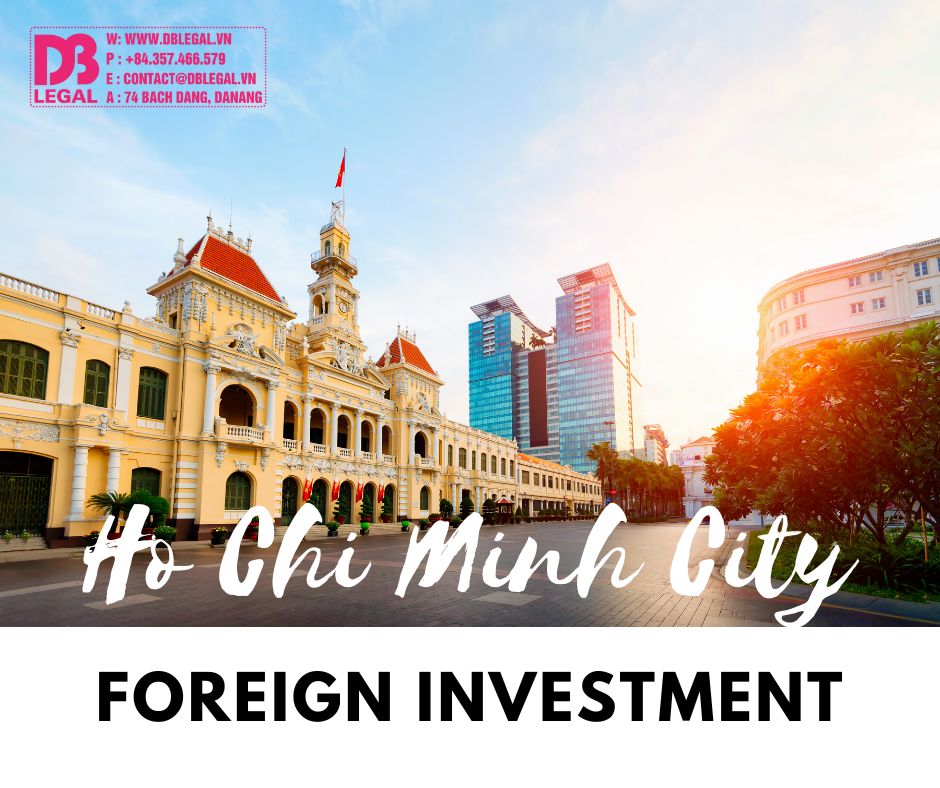 The bright spot in attracting FDI
According to the Department of Planning and Investment of Ho Chi Minh City, the city currently has 115 countries and territories investing with 10,925 valid FDI projects with a total capital of 78.32 billion USD.
Mai Phong Lan, Representative of Ho Chi Minh City Department of Planning and Investment, said that for many years, Ho Chi Minh City had been one of the bright spots in attracting FDI in the country. Suppose, in the past, Ho Chi Minh City mainly attracted investment in services, commerce, wholesale, and retail (projects not associated with acquisition and construction of facilities); now, Through the statistics of large projects licensed in recent years. In that case, it can be seen that there has been a new shift. Most of the typical projects come from the processing and manufacturing industries, real estate businesses, professional activities in science and technology, and information and communication. These are the areas in which the City promotes promotion.
That proves the effectiveness of the investment promotion orientations over the past time and efforts to improve infrastructure and create a more clean land fund to attract projects of great value, in the right direction focusing on project quality over quantity. Thanks to the efforts of the authorities, businesses, and investors in the socio-economic recovery after the impact of the 4th wave of the COVID-19 pandemic, the City has achieved some positive results.
In particular, the total value of foreign investment capital, including new and additional investment capital and capital contribution, share purchase, and capital redemption, reached 2.71 billion USD in the first eight months of 2022 (equivalent to 124 USD). 37% of total investment capital over the same period in 2021). Many key infrastructure projects are about to be put into operation or are about to be deployed, which will have a positive impact on the investment environment of the City.
Ms. Cao Thi Phi Van, Deputy Director of the Investment and Trade Promotion Center of Ho Chi Minh City (ITPC), said that: Ho Chi Minh City has a favorable strategic location, a large population, qualified workers, and a production center. The country's most prominent high-tech manufacturing and service industry and multicultural city are suitable for foreigners to work, live and travel. Therefore, the city is always an attractive "destination" for foreign investors.
Over the past, the City has always accompanied businesses and actively implemented activities to improve the investment environment, such as business meetings and dialogues; establish an investment working group headed by the Chairman of the City People's Committee.
However, according to Ms. Van, besides the advantages in attracting investment, the city is also facing challenges and difficulties in terms of infrastructure connectivity, logistics, labor productivity...
Improve infrastructure, improve labor productivity
Dr. Vu Tien Loc, Chairman of the Vietnam International Arbitration Center (VIAC), member of the National Assembly's Economic Committee, said that although investors still insist that Ho Chi Minh City in particular and Vietnam, in general, will always be an ideal destination in the present as well as in the future, to be able to attract new strongly and potential FDI sources, Ho Chi Minh City needs to solve problems and stagnation in investment procedures and processes; along with promoting the development of new fields such as technology, finance, urban infrastructure, etc.
Leif Schneider, Head of the Legal Subcommittee of the European Chamber of Commerce in Vietnam (Eurocham Viet Nam), said that a new wave of investors is coming to Vietnam to explore opportunities and Ho Chi Minh City is well positioned to invest. Attract this investment market share. However, foreign investment projects still face difficulties applying regulations, rules, and procedures.
To strongly attract investment resources, according to Mr. Leif Schneider, in addition to solving problems and delays in investment procedures and processes, etc., the labor market of Vietnam in general and Ho Chi Minh City in particular must adapt to the increasing requirements in education and training. In addition, Vietnam needs to continue its efforts to improve domestic infrastructure to support the development of growing commercial and manufacturing activities in urban areas.
Sharing this issue, Mary Tarnowka, Executive Director of the American Chamber of Commerce in Vietnam (AmCham Vietnam), said that Vietnam is the top destination for FDI enterprises when companies diversify their chains of global supply.
Businesses of AmCham Vietnam welcomed and appreciated the promotion of infrastructure development in Ho Chi Minh City and the southern provinces in the past and wished that this process should be accelerated even more. Thereby creating a synchronization of infrastructure for the south region and Ho Chi Minh City, facilitating enterprises' production and business activities.
The executive director of the American Chamber of Commerce in Vietnam also said that Ho Chi Minh City has great potential in the digital economy, and this will be an area that attracts many investors.
According to Mary Tarnowka, Ho Chi Minh City needs a globally competitive workforce to attract more FDI capital. AmCham wishes to continue cooperating and supporting the City in this field. In addition, AmCham Vietnam also welcomes Ho Chi Minh City's development orientation as a regional financial center, an area where US businesses can cooperate and invest.
[Source: TP HCM E-info]
For more information: Our Vietnamese social page or English social page
Call Us:
Local Office Numbers:
Hotline/Zalo/Whatsapp:
+84 357 466 579
Email:
contact@dblegal.vn